TRS-80 MICROCOMPUTER or TRS-80 Model 1
UNIT SOLD = 200,000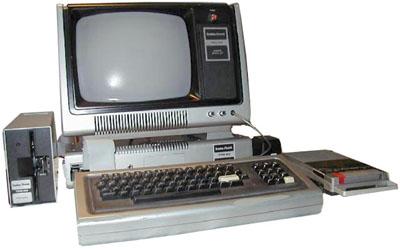 In 1963 Charles Tandy buys the Radio Shack Corporation, for free.
-
TRS (Tandy Radio Shack) An early Tandy trade name. In 1977, the TRS-80 was one of the three first personal computers. TRS-DOS was its operating system.
Catalog Nunber; 26-1006
SN; 096879
CPU; Z80
Ram; 16K
Level II Basic in ROM
Click here to view a 1977 Radio-Shack ad.