Portfolio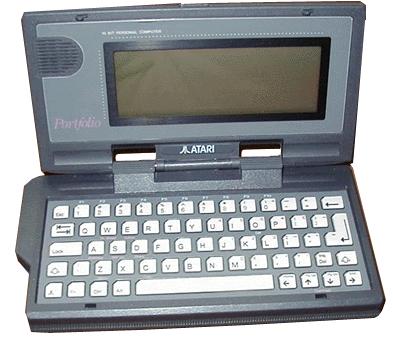 In 1989 ATARI introduces the Portfolio making it the world's first palm top computer. The price was US $400.00.
It's 8 inches wide, 10 inches long, 1 inch tall and weighs 17.5 ounces. Its LCD screen is 4.5 inches by 1.2 inches and contains 8 screen lines and 40 screen columns, which are displayed with 240 by 64 pixels.
It includes 5 built-in programs:
Text editor
Address book
Calculator
Diary
Spreadsheet (Lotus 1-2-3 compatable)
Remember Terminator II?
This was the computer used to rob the ATM machine.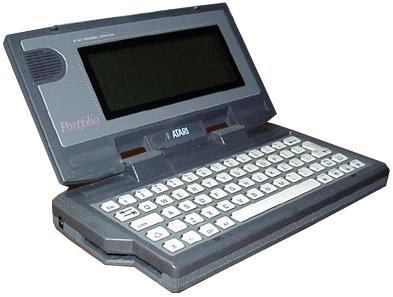 CPU; Intel 80C88 - 4.92Mhz processor
ROM; 256K
RAM; 128K
Sn; F2031910520
The back of the Portfolio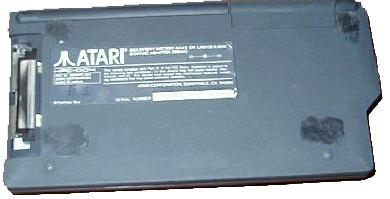 Operating System; The English firm DIP developed the Portfolio and the DIP operating system, which is compatible with MS-DOS version 2.1.
Accessories and Interfaces: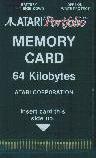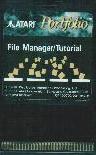 Ram Cards; These cards, which are slightly larger than a credit card, expand the memory of the device.
Portfolio Bus; Manages all of the data transferred to a PC.
The PC Card Drive allows you to exchange files between your PC and your Portfolio.
Please click here for a short history of Atari.



pcbiography.net
---