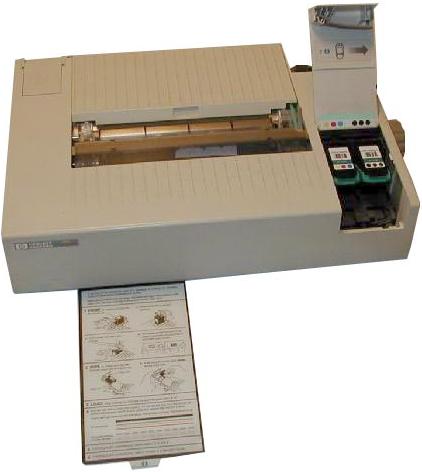 Sn; 2717A01003
Model; 3630A
The HP PaintJet was one of the first successful Ink Jet printer available.
Back in 1987 this printer cost over $1000.00 and could print in colors at a 180x180 DPI.
The HP PaintJet printer went out of production in 1993, replaced by better, less expensive HP printers.
Beginning July 1, 1999, the ink cartridges (51606A, 51606B, 51606C, 51606R, 51606Y) used in the HP PaintJet, is no longer available.